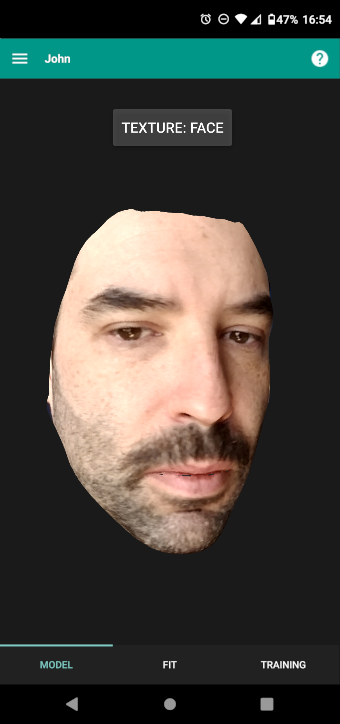 MASQ Suite: Library, Mobile, & Web App
The current workflow for sizing military respirators is time consuming, manually intensive, and tedious, but is necessary due to the critical need for respirators to fit properly, especially in operating environments when Warfighters may be exposed to chemical, biological, radiological, and nuclear (CBRN) threats. To improve the fitting process and enable the on-demand additive manufacture (3D printing) of custom fitted PPE, TSE developed the Mask Analysis and Size Quantification (MASQ) tool to rapidly generate a 3D model of a user's face, accurately compute anthropometric measurements, estimate the appropriate size of a respiratory protective mask, and store and share the face geometry required for customizing a mask.
MASQ analyzes a subject's head using 2D images captured from the device's camera, generates a 3D headform (3DHF), computes the scale of the model, predicts standard anthropometric measurements with a ~5% margin of error, recommends the appropriate size for the Avon C50 respirator, and provides potential fit issues due to hairline intersection. MASQ is supported on iOS and Android devices.
TSE developed MASQ under Small Business Innovation Research (SBIR) topic CBD161-005 (Phase 1, Phase II, and Sequential Phase II).
Mobile App
Version 2.0 of the app is available here for Android and iOS.
Download the scaling card for the mobile app.
Web Application
The MASQ Web App allows a researcher or printer to store, share, and view the 3D Head forms and associated biographical data that are synced from the MASQ Mobile App. Within the Web App the user can filter their results based on granular control of anthropometric data.
View a running example site here
Download version 2.0 of the web app project code: MASQ Web App
There is a README within the Web App folder that explains how to setup the Web App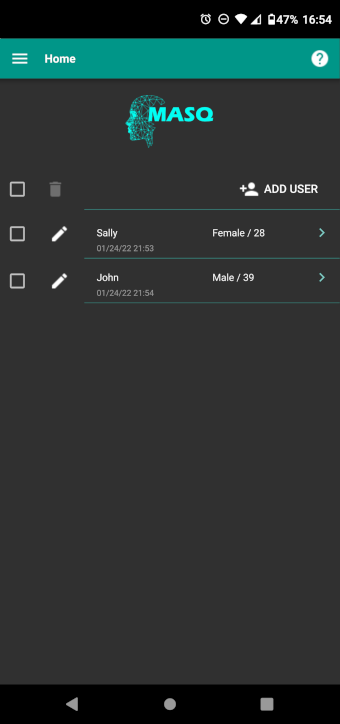 For more information about the tool suite or for any questions, please contact us